I'm done with WordPress. There has to be something else. Tumblr? Nope. Kirby? Nope. What about something completely different? Dropbox? Maybe…
Last week I spoke with Andreas Pihlström, the creator of Scriptogr.am, he seems like a nice guy with big plans for his service. Our small chat got me thinking. What is it I like about tumblr? The fact that I don't have to think about the software behind it. What I don't like? The fact that I don't own my posts. There is no access to the database, no weekly backup, nothing. Also I'm done with WordPress. Yes, it's able to solve all problem anyone could ever have but the only thing I really want is to post stuff on my blog.
Scriptogr.am is an app that connects to your Dropbox account and allows you to host a blog or dynamic website. The blog posts, or pages, are simple Markdown2 files located inside Dropbox>Apps>scriptogram>posts.
The awesome thing about Scriptogram is that I have a folder containing all of my posts, every one of it lays there, editable, printable and removable. I don't need a bulky backend anymore, my  new-post-window would look like this: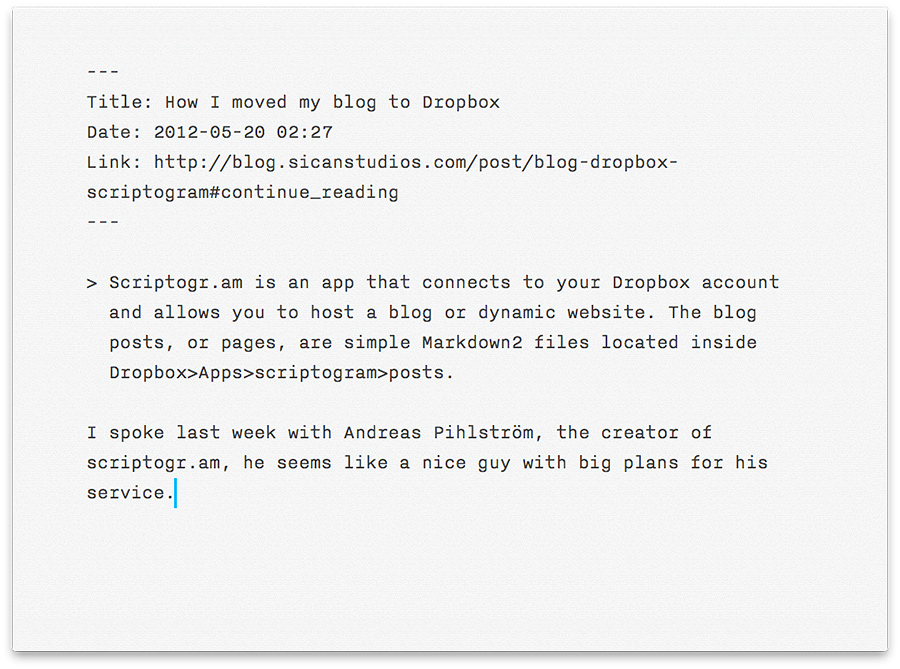 Yep, that's nothing else than iA Writer. Saved to my Dropbox this would result in a new post on my blog. Looks nice and feels unfamiliar uncluttered. And it gets even better. Scriptogram offers a bookmarklet that's designed to write linked list posts like I often do: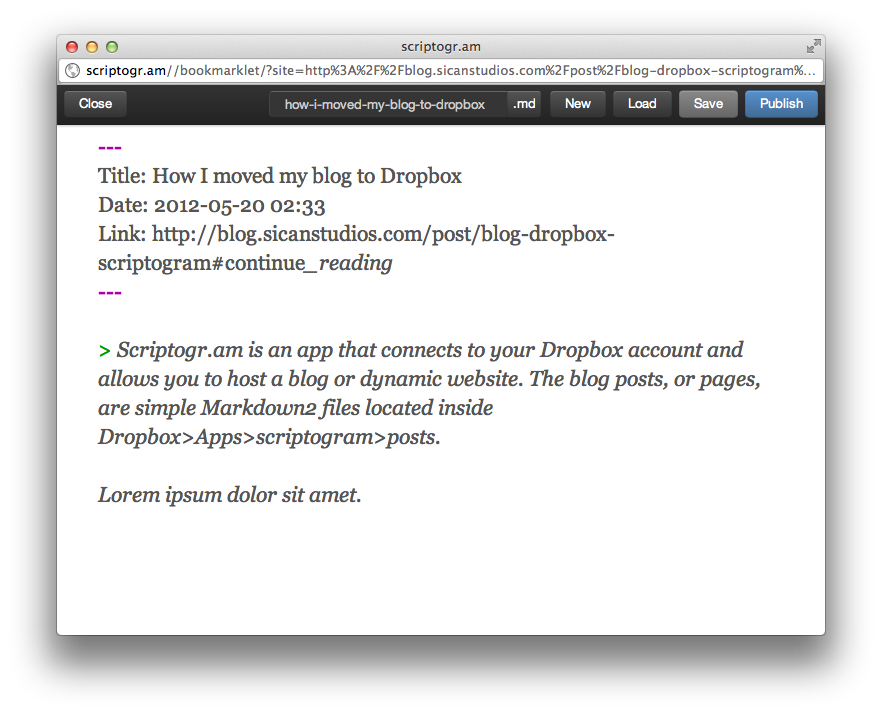 I'm ready to switch. Philipp helped me to export all of my posts to .md files. I'm sitting on 3200 posts, waiting to move to their new home. The only problem: Scriptogram currently does not offer a feature for custom link structures. So there is no way for me to move UARRR.org to Dropbox and Scriptogram because every link that points to a post on this blog would result in a 404 error. But Andreas is working on it and I'm looking forward to switch.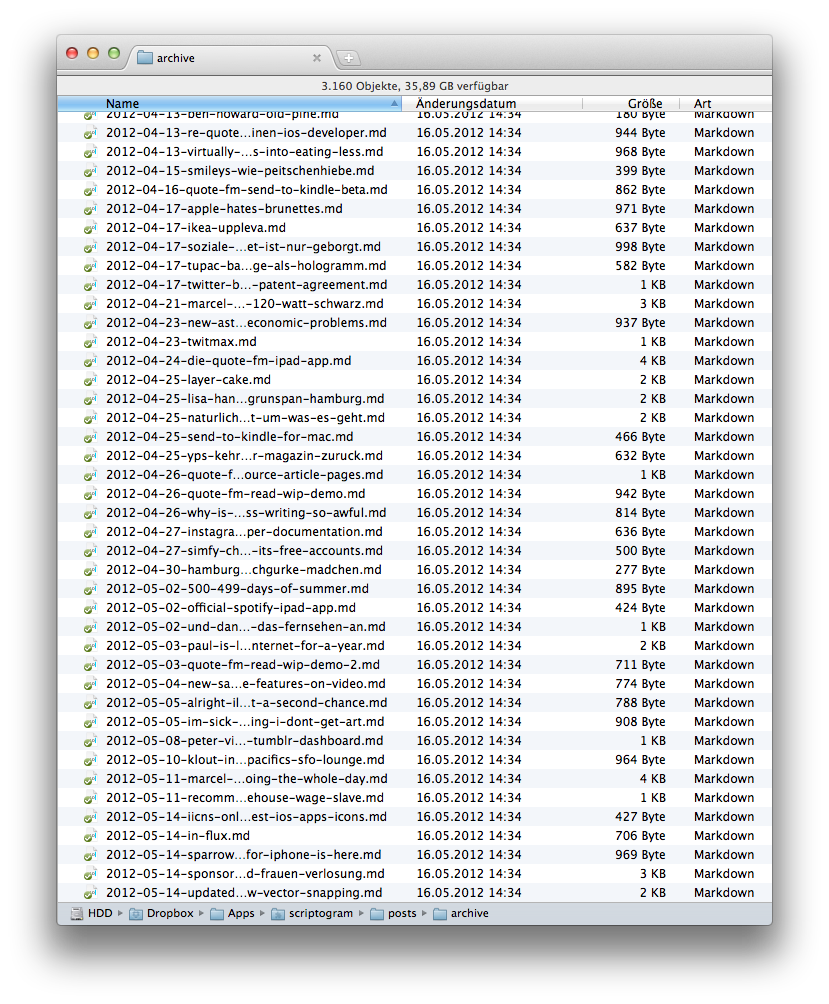 I miss the feeling of owning this blog, everything is burried in databases I don't understand. I could invest some time and learn a bit MySQL database nonsense, or I'm just cool with the fact that I don't want to screw around with a big CMS and nerd stuff instead of writing posts.
___
Some of you may have noticed: This post is written in English. And I plan to write all the upcoming posts in English too. I'm not a native speaker and I'm sure this piece has mistakes all over it. Feel free to write a comment to inform me about flaws. Please explain why something is wrong, I'm trying to get better here.