Some day I decided that I'm not going to move into an apartment that's worse than the previous one. At least as long as I can prevent myself from it somehow.
At the moment I live in flat share together with Martin and everything is nice and we don't have any of those problems an arrangement like ours normally involves — but I have to move out.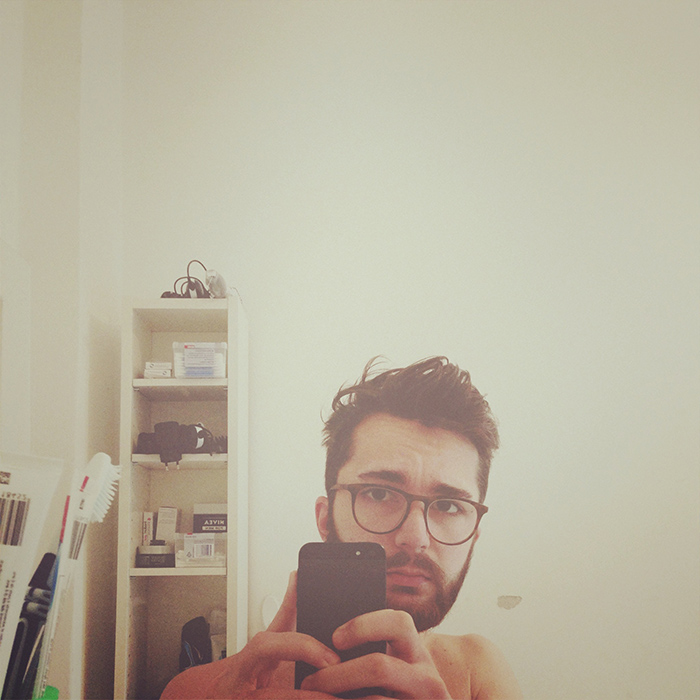 The first reason are a few pipes in my room which make a shitload of noise as soon as anybody in the house activates their heating. It's not the usual noise you would expect from a heating system. My landlord visited me to take a look at it and told me that this is in fact very uncommon but he'd rather not repair the heating system because nobody ever knows where the defect lays. Interesting work ethics.
The second reason is that I'm ready to live alone. It'll be the first time in my entire life and I'm looking forward to it.
However, because of the noise I got rid of my cancelation period and I'm going to move out as soon as I found something nice.
Finding something nice
That's the tricky part. I visited an apartment last sunday. Kind of perfect, 2 1/2 rooms, just 10 seconds away from my old flat… aaand I got the rejection today. That's a bummer, because my landlord promised me that I get preferred if I like any of his other apartments. So today I got a call telling me that I didn't get the one from sunday but the landlord would like to show me another one in the neighboring house. It'll get renovated and I could move in in mid december.
That's kind of nice, but there are three downsides:
It only has two rooms and 50 square meters. I want a living room, a bedroom and some kind of office, so that's not enough.
The only crazy lady of the street lives in the same house.
It's the same kind of house like the one I live in currently in, so there is a chance of another bugging heating system.
Except for the slight possibility of the same noise, one could settle for this apartment, especially because the move would be a piece of cake. Take all the stuff out of the old flat, take it with you a few steps and shove it in the new one. Sounds promising.
The thing is: I don't want to. I want to live in an enviroment that suits my needs and is exactly what I want. I want at least two and a half rooms, I want a nice kitchen and I don't want to have to take the bus to get to my flat. That's all.
And I'm not going to settle for something that's easy and nice, I'm going to settle for something that's as good as it possibly could be. Which is not an easy decision. I want to move out as fast as possible. The noise is just too loud and I'm not able to sleep without Oropax.
I'm afraid I have to survive some more nights like this, when I want to stick to my requirements. And I am going to.
Bring it on, Hamburg. I'm ready to visit your vacant flats!